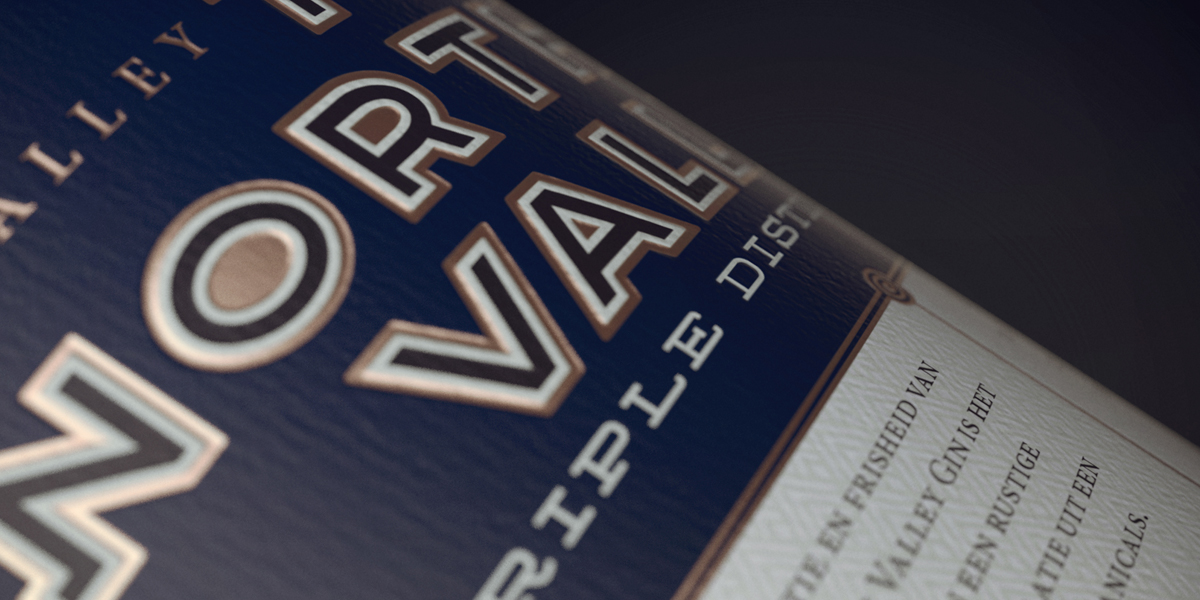 The Northern Valley Gin Label
Some time ago Aldi Belgium introduced a new gin brand to the market. Unfortunately the packaging did not reflect the product's premium quality. So we re-branded the packaging hoping to be able to convince Aldi or the distributor to reintroduce the brand using this new design.
In order to manage production costs we not only reused the same bottles but eliminated the need for different colored bottles as well. On top of that we kept the sizes of the labels identical to the existing ones.
CLIENT: Self initiated
CATEGORY: Packaging design