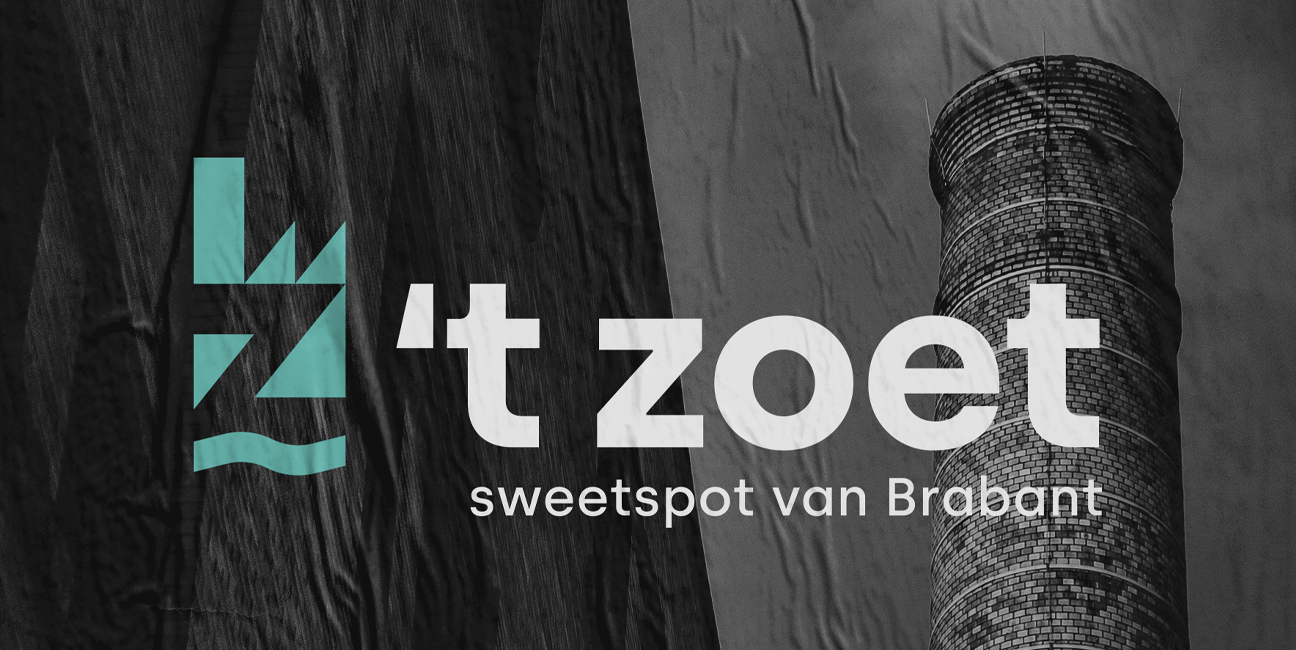 't Zoet – Sweetspot van Brabant
The former CSM factory grounds near Breda will get a new purpose. A combination of modern housing, shops and horeca facilities will be built on this terrain along the edge of the river Mark in the near future. To give the terrain a proper visual representation I designed a logo and basic visual identity commissioned by Fight Club.
The minimal icon comprises the letter "Z" incapsulated in a minimal factory building along the river's edge. Next to the logo design I've created a graphical pattern based on the basic building blocks utilised in the icon.