A Kaplock is an easy to use, coin operated coat hanger that acts as a locker for your coat at eg. a bar or festival. Using the Kaplock is simple and strait forward and this needed to be reflected in the logo. So the choice was made to use simple typography, a limited and bright color pallet and a clearly recognisable icon. The lock and coin became a theme throughout the communication for Kaplock, we even created actual metal coins in stead of standard paper business-cards to help them stand out from the crowd.
CLIENT: Kaplock
CATEGORY: Graphic design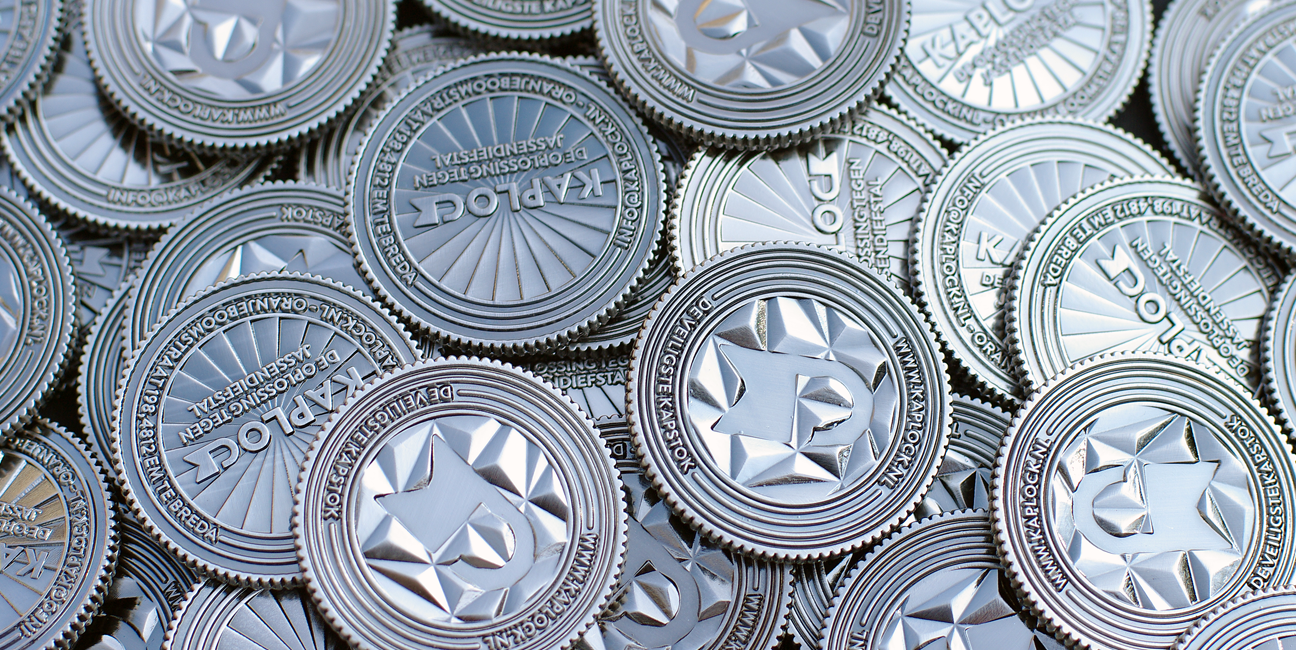 In stead of using traditional paper businesscards we created a set of actual metal coins. Not only are they more memorable than traditional businesscards they are a direct link to the interaction with the coin operated product.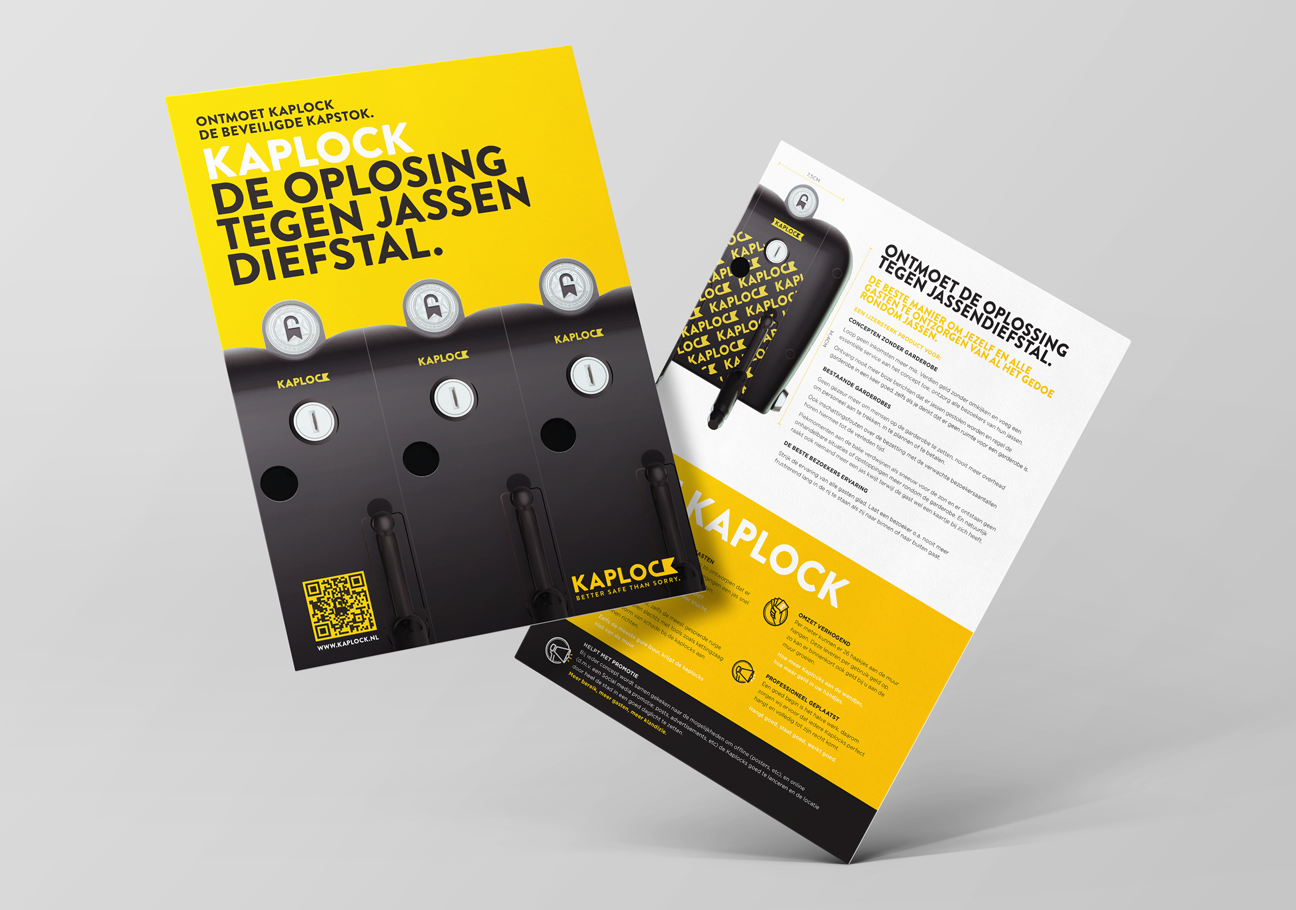 Kaplock offers the opportunity to print directly on to its product. This way the set of Kaplocks can be branded in a number of ways or become part of sponsoring deals. Not only did we make a number of designs for the prints but the visuals used in presentations as well. These where created using accurate 3D models of the product.